---
Here are some useful facts for question what to see in Bodrum:


EPHESUS
The transient nature of greatness is rarely as clearly displayed as it is in Ephesus a city once renowned throughtout the ancient world as a major trading porta metropolis of some 250,000 inhabitants and a religious and cultural center.lt was also the home of one of the seven wonders of the Ancient VVorld, monumental Temple of Artemis,known as Diana to the Romans.Ephesus holds an important place in the history of the early Christian Church as it is here that St.Paul preached and it was to the Ephesians that he addressed some of his memorable teachings.Some 400 year after St.Paul's visits a great Ecumenical council assembled here to hold heated theological arguments and lay down the law on important points Christian doctrine.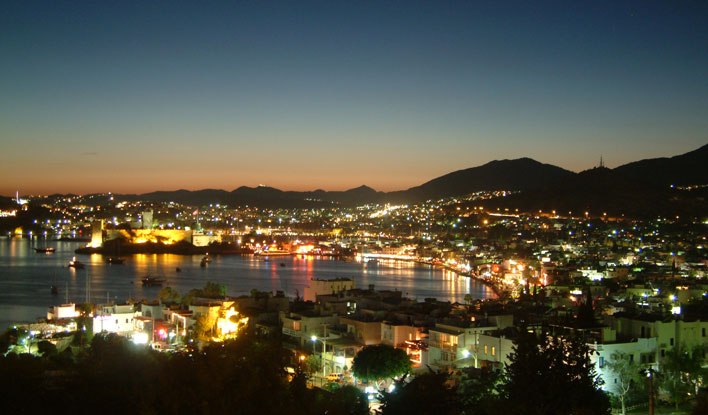 PAMUKKALE
Pamukkale means 'Cotton Castle' this amazing site looks just like balls of cotton vvool cascading dovvn the terraces of this naturel vvonder.Bathe in the hot thermal siprings vvhich are said to contain healing properties to soothe away those aches and pains, some of the terraces are now protected by goverment order to preserve this magnificent wonder for future generations.

DALYAN
This area is one of natures 'treasure' with its unique vvildlife and nature.The bus takes you first to Dalyan (Caunos) there you board the boat vvhich takes you to the mud baths, after bathing in the mud and becoming beautiful you then stop for lunch, finally we go down the river to the beautiful beach, where the Caretta-Caretta turtles lay their eggs, High on the cliffs above the Dalyan river you can see the magnificently carved Iycian royal rock tombs. In addition to the turtles,the Dalyan delta is home to the crabs and the area betw een the reed beds is a maze of water ways.

EPHESUS PAMUKKALE
With so much to see,we suggest you take the two days / one night excursion (which means only one early start!!!!) And lcss traveling, more time at the places of interest...

BOAT TRIP
Something for everyone,the only way to see the beautiful islands and beaches around the Bodrum peninsula.Spend a day relaxing or swimming from a boat, snorkleing in aquarium bay with the fishes, ride a camel on camel beach or just be totally lazy and sunbathe the choce is yours.Lunch is served on board..

TURRISH BATH
At least once during your stay, Turkish Bath is a must for everyone. Step into the marble dome and feel yourself return to Ottaman times.A wonderful soapy massage followed by a rub down with the loofah leaves the body relaxed and invigorated.