The Grand Bazaar (Covered Bazaar) is one of the oldest and the largest covered market place in the world. It consist of approximately sixty lanes and more than three thousands shops.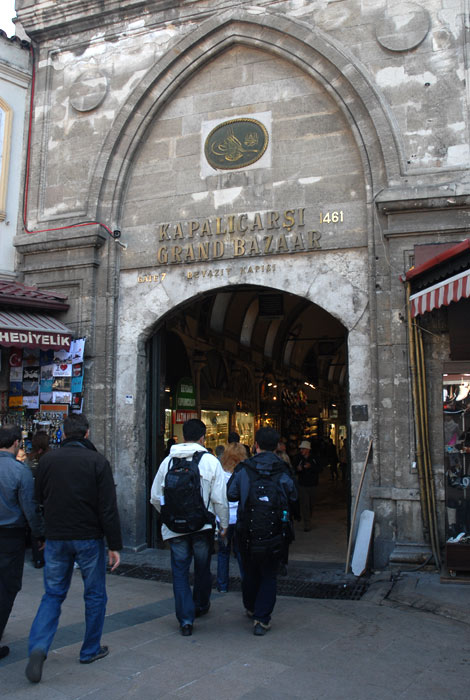 Enterence
At the first sight it may look like a labyrinth, but it's not that complicated, just keep your eyes on the main street.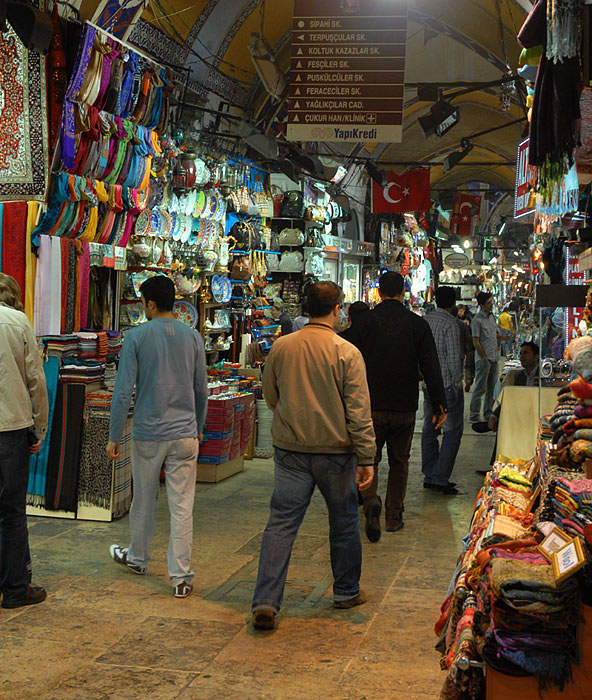 You can find all kinds of stuff in the Istanbul Grand Bazaar: a huge variety of gold, precious stones, silver, silk carpets, leather coats, watches, spice, mens clothing, womans clothing, mens shoes, womans shoes, scarves, purses, pottery, bags, handmade items…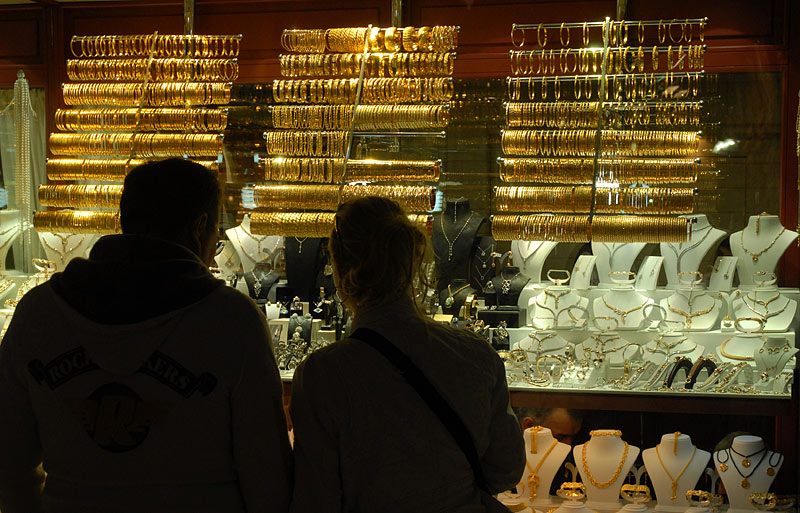 Grand Bazaar Jewelers
This unique and interesting market place is one of those places in the city which one must see to really appreciate. It's something like heaven for shoppers. There are thousands of things you can find in the Grand Covered Bazaar Istanbul, from gold to fake brand T-shirts. Jewelers line the main street in the bazaar. The goldsmiths are on a side street at right angles to the main street.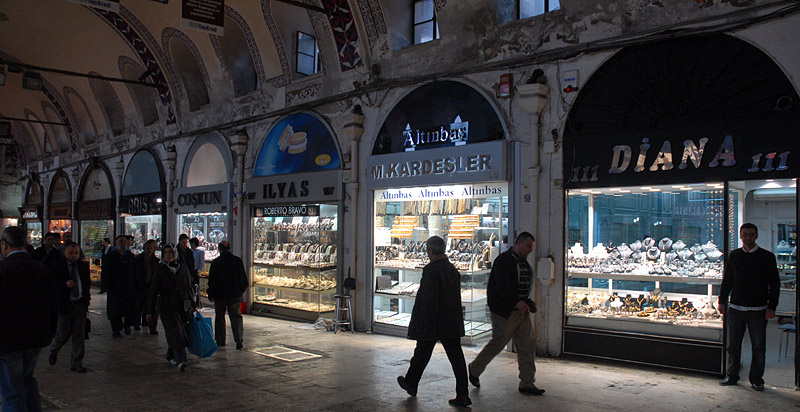 Prices vary and you should know that bargaining is a must, it is customary in these rather small stores. For the best price, it's recommended to ask on more than 2-3 places. Sellers might approach you and insist for you to see their collection but if you don't care about them, they will go away.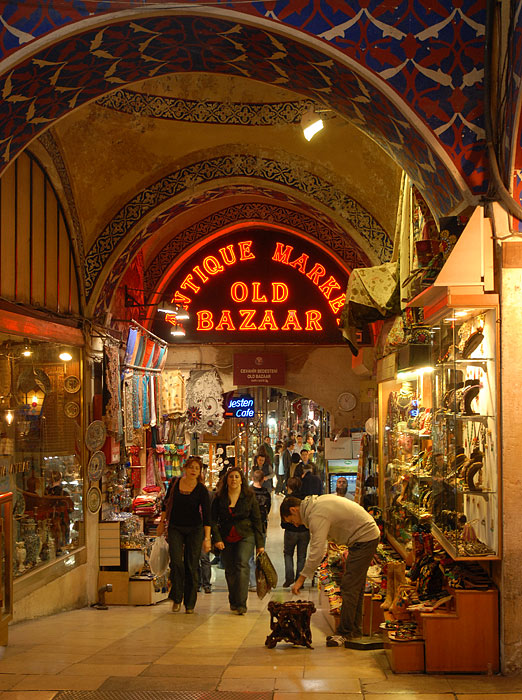 The bazaar is quite crowded at any hour of the day, and the shop owners try their best to attract the attention of shoppers and lure them into their shops.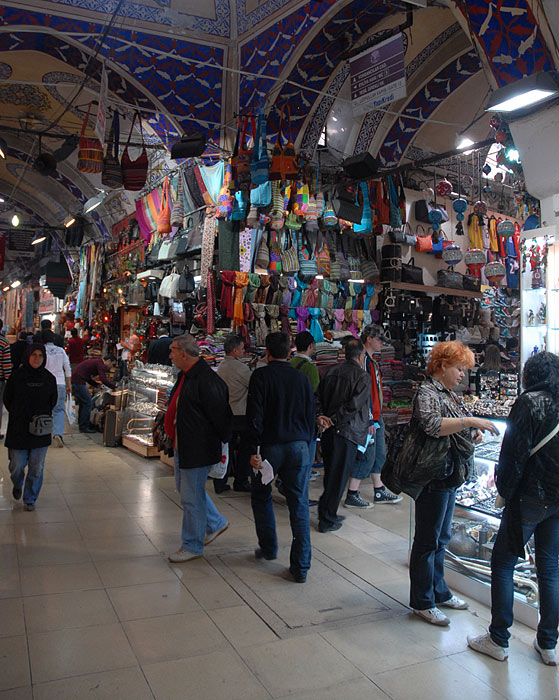 Grand Bazaar Istanbul
opening hours
: Monday to Saturday 9:00 - 19:00
Map of grand bazaar
Istanbul : it is situated in Kapali Carsi, in the centre of the city, near to Beyazit square, on the route of Tram line.