Delicious food and drink is the symbol of Vojvodina
and Novi Sad. The first images that spring to one's mind when thinking of Vojvodina are its rich corn fields,
fertile plough-land
and
vineyards on Fruška Gora Mountain
. These are closely followed by the food. Sustenance and pleasure.
The culinary art
became a real science a long time ago with all its rules and history to be studied. And this area possesses a rich tradition of preparing food and gastronomic specialties.
Many people left their trace in this area, multiethnicity and multiculturality of nations enriched the
national cuisine of Vojvodina
. The first records on food preparation were made in the 18th century already, and from that moment until now, the cuisine here has been and has remained a mixture of different influences of people who were or remained here. Europe in small.
From times immemorial, the food was prepared by older women, and other family members spent their time in the fields. The cult of strong food was developed from ancient times, because of hard work in the field. It is said that the food preparation was mostly influenced by the arrival of Germans, who brought their own secrets on preparation of food provisions for winter and wine, fruit and vine growing. But rich culinary knowledge and influence from Hungarian, Slovakian or Romanian cuisines also remained, as well as from other surrounding countries. All that together can be a great research undertaking for everyone who wants to get to know the food from this land.
Shall we begin this trip with dough specialties? German and Slovakian heritage. From noodles, grated dough, to dumplings and plum dumplings, then strudels (with poppy compulsorily), crescent rolls, pie, doughnut, form cake. ..That is one story.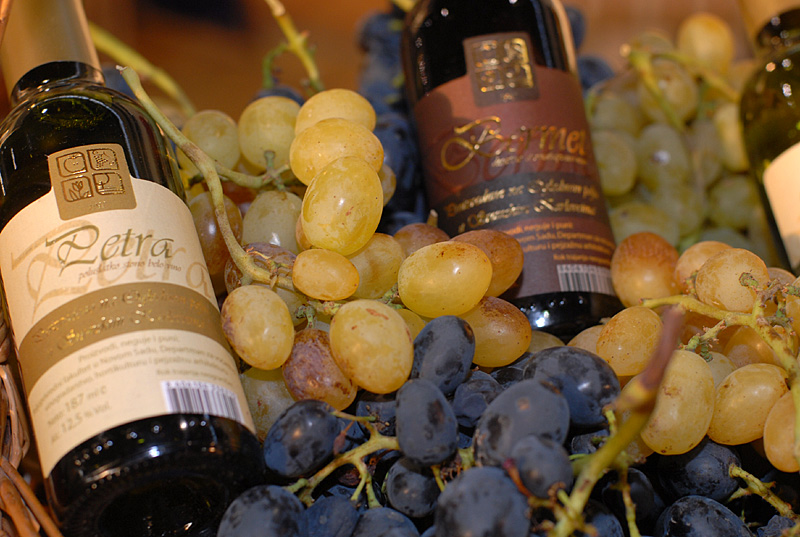 The second one can be a rich breakfast, called Fruhstriick at the time, with Vojvod i nasnack, smoked and cured domestic meat products and cheese, with fresh flat unleavened bread or bread, together with lard and famous Aleva paprika (ground red pepper), and the third story could be a traditional Sunday lunch, with soup, sauce, cooked meat, roast meat and side dishes, as well as small cakes, cracklings and jelly... Fish specialties from the Danube.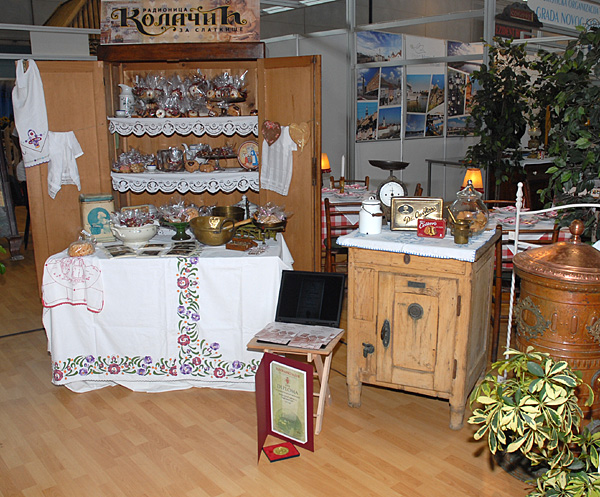 The international cuisine is not missing here. And one can always find a good wine list. Autochthonous kinds. Through our food one can get to know people open and broad like a ftatland. People who still remember the flavour of candied quince in the cupboard and cinnamon on rice with milk, but do not accept new kinds of food from people who come to this area.
Text Source: Wikipedia and Brochure - The best of Novi Sad - official EXIT tourist service