One of the biggest Macedonian leaders, Goce Delcev,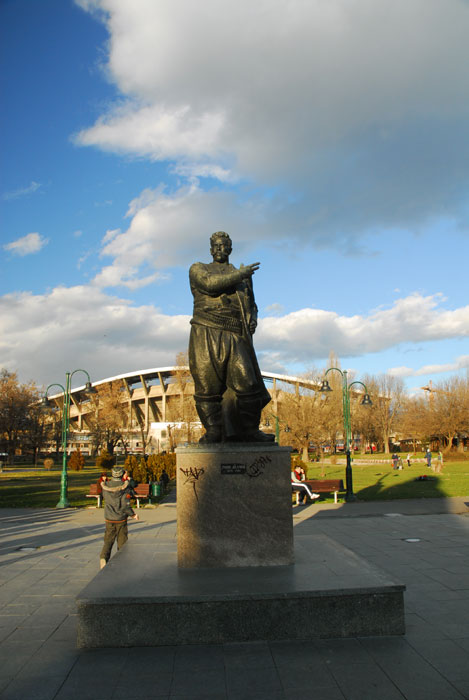 Georgi Nikolov Delchev (1872-1903) ( Macedonian: Георги Николов Делчев, known as Gotse Delchev, also spelled
Goce Delčev
) was an important 19th century revolutionary figure in then Ottoman ruled Macedonia and Thrace.
He was one of the leaders of what is commonly known today as Internal Macedonian Revolutionary Organization (IMRO), a paramilitary organization active in the Ottoman territories in Europe at the end of the 19th and the beginning of the 20th century. At his time the name of the organization was Bulgarian Macedonian-Adrianople Revolutionary Committees (BMARC), in 1902 changed to Secret Macedonian-Adrianople Revolutionary Organization (SMARO).