Kurshumli An
- is the largest and o
ne of the most beautiful remaining medieval hotels
.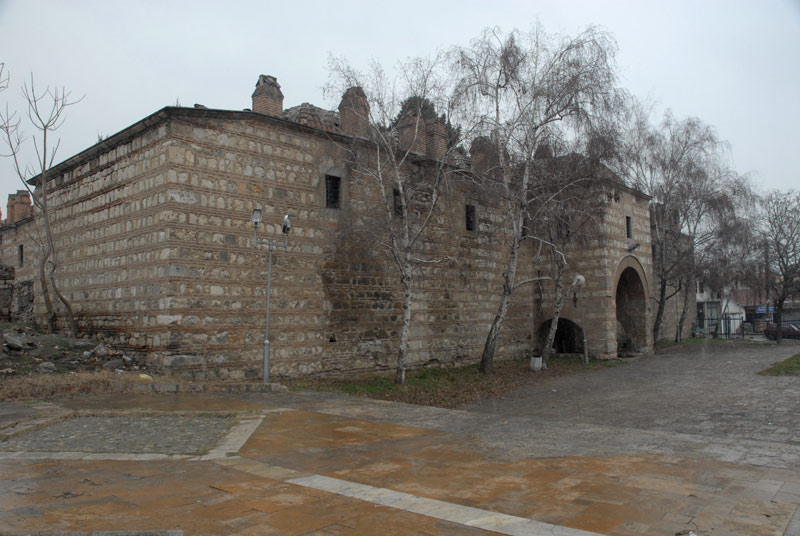 Kurshumli An is sharing its location with a national museum for Macedonia. This type of structure, once common in Islamic cities, is known as a "caravanserai". Its appearance is identical to those of the caravanserais that were built in the Islamic urban centers of these times.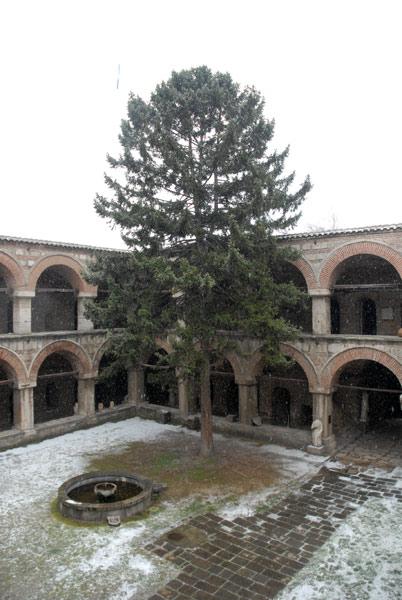 It is an impressive building with decorated walls and numerous small domes of a pyramidal shape. Its roof was covered by lead, and this is how its name originated (kurşum is a changed form ofkurşun which means lead in Turkish language).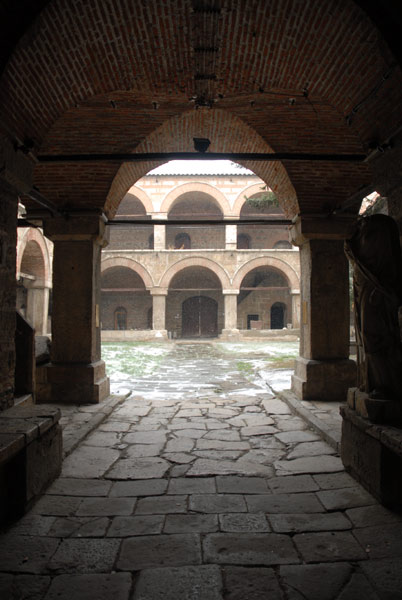 Now, I think, that it will be reconstructed by Turkish embassy in Skopje,
Very impressive building ...