And one more photo of Skenderbeg monument from right side,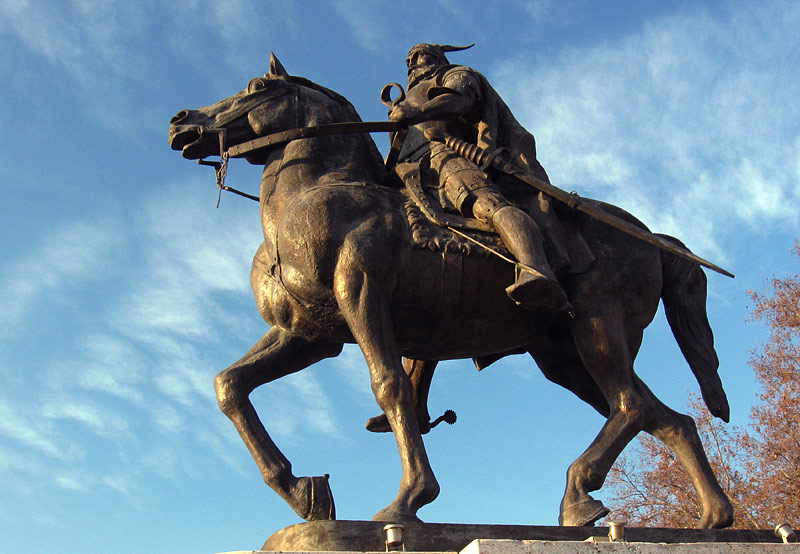 ,
After his conversion to Islam, he attended military school in Edirne and led many battles for the Ottoman Empire to victory. For his military victories, he received the title Arnavutlu İskender Bey, (Albanian: Skënderbe shqiptari, English: Lord Alexander, the Albanian) comparing Kastrioti's military brilliance to that of Alexander the Great.
He was distinguished as one of the best officers in several Ottoman campaigns both in Asia Minor and in Europe, and the Sultan appointed him General.
He even fought against the Greeks, Serbs and Hungarians, and some sources say that he used to maintain secret links with Ragusa, Venice, Ladislaus V of Hungary, and Alfonso I of Naples. Sultan Murat II gave him the title Vali which made him General Governor. Skanderbeg came to lead a cavalry unit of 5,000 men with which he subdued a large part of Anatolia.