The Jerma originates in the undeveloped and sparsely populated area of Krajište, in the southeastern corner of Serbia.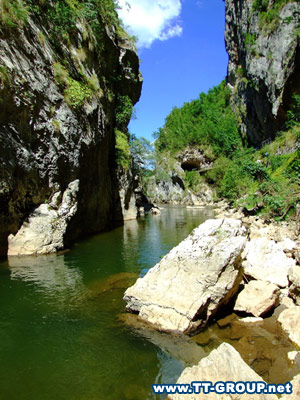 Starting from between the artificial Lake Vlasina and the Bulgarian border, it flows to the northwest on the eastern slopes of the Gramada mountain, passing through the village of Klisura, after which it enters the area of Znepolje (Bulgarian: Znepole; Cyrillic: Знепоље/Знеполе), an arid region stretching over the border into Bulgaria. This is where the Jerma crosses the border for the first time, at the border crossing of Strezimirovci.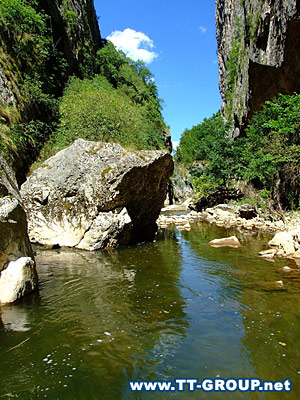 If you haven't seen the end of the world, you haven't caught sight of the most delightful and fascinating place to explore – the canyon of the river Jerma! Located at the south-east of Serbia , just a short distance from Dimitrovgrad (Caribrod), the canyon is a hidden treasure, the natural beauty of which makes a lasting impression on all who visit it. The experience of spending some time in its vicinity is compelling and precious, yet highly individualistic. But no one who has enjoyed its sublime beauty goes away untouched.
More on page
Jerma River